Victoria Beckham looked suppa, suppa skinny in a tangerine shift dress from her own collection as she left Claridge's in London earlier today following a luncheon where she previewed some of her new designs from her spring/summer 2011 collection - including bags, gowns and sunglasses, she headed to another event at the InterContinental Hotel.
Maybe Posh isn't as skinny as she looks and it's her Croydon facelift and oversized statement DVB sunglasses that's doing it. Whatever she is too skinny or not the girl can work the colour orange, not an easy task by anyone's standards.
If you're brave enough try these out for size.. If Mrs Beckahm is wearing orange I think it's time to sit up and take note.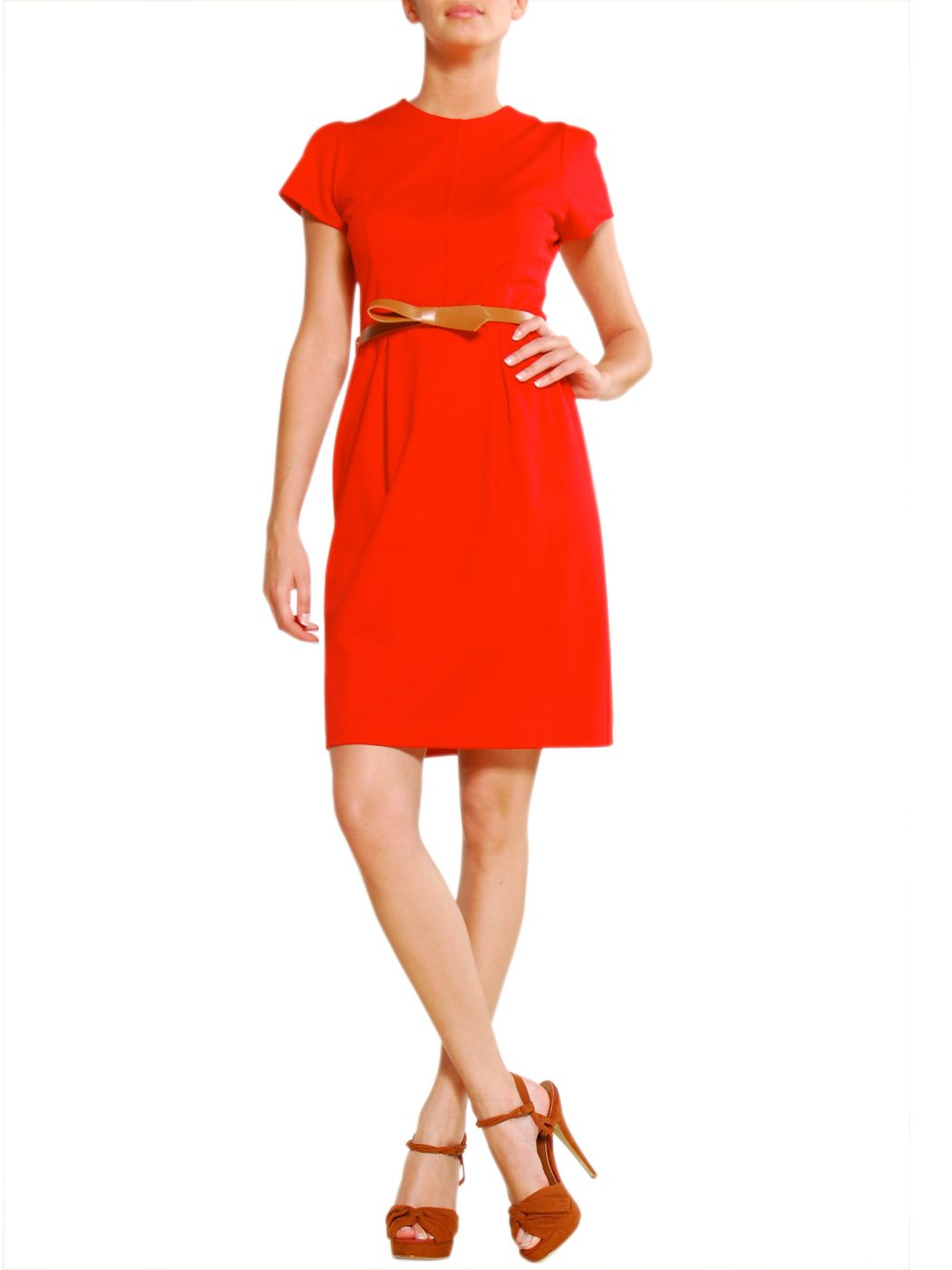 Mango Dress
This Mango gorgeous belted dress with a high round neck and chic short sleeves, fitted just enough to flatter but skims the body in all the right places. A simple dress with clean lines in this seasons hottest shade. A must have for every day style....
Hilary Alexander
, the fashion critic for the Daily Telegraph, had earlier been at lunch at Claridge's with Victoria and reported on her blog that the former Spice Girl was feeling a little nervous about her Q&A session.